GEISHA GIRL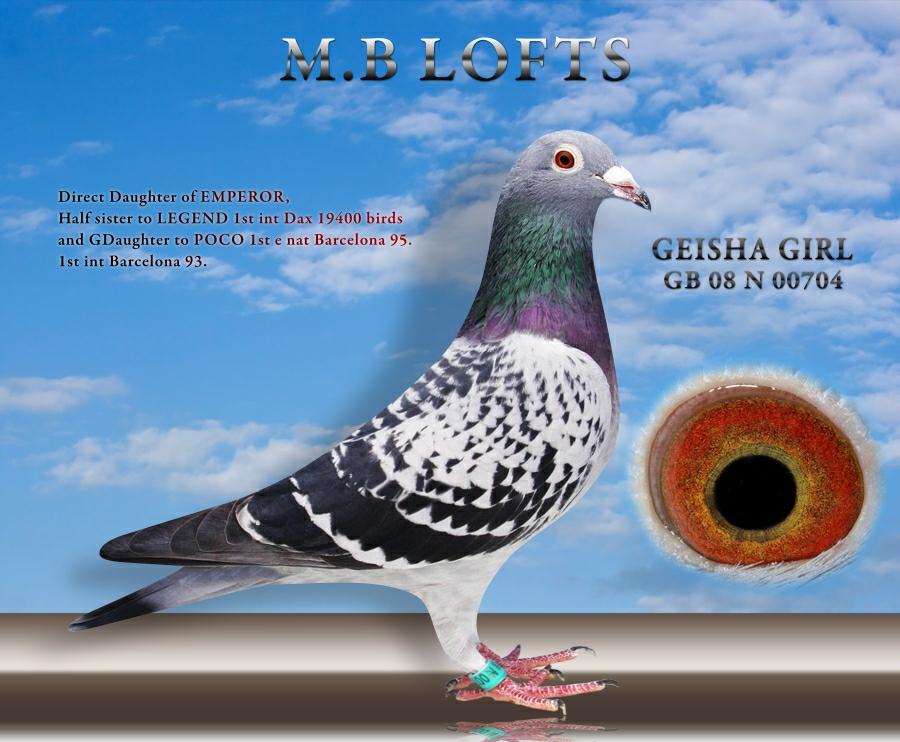 Direct Daughter of EMPEROR, Half sister to LEGEND 1st int Dax 19400 birds and GDaughter to POCO 1st e nat Barcelona 95. 1st int Barcelona 93.1st int Barcelona 93.
Sire EMPEROR
Sire of 1st int Dax 19400 birds, 2nd int Dax 17000 birds 1st nat Dax, 2nd nat Dax , 6th Nat Saintes 5000 + birds
Direct son to SUMO probably one of the most pre potent stock cocks in the world he is responsible for winners in many different countrys inc the uk where he is gsire to 1st and 2nd int dax
Dam Direct Daughter to POCO Sister to POCO REAL MADRID Direct son to Poco 1st int Barcelona y 93 and 1st Barcelona hen 95.
Poco is the basic pigeon for the long distance on the loft of Jos Tone.