PRINCESS POCO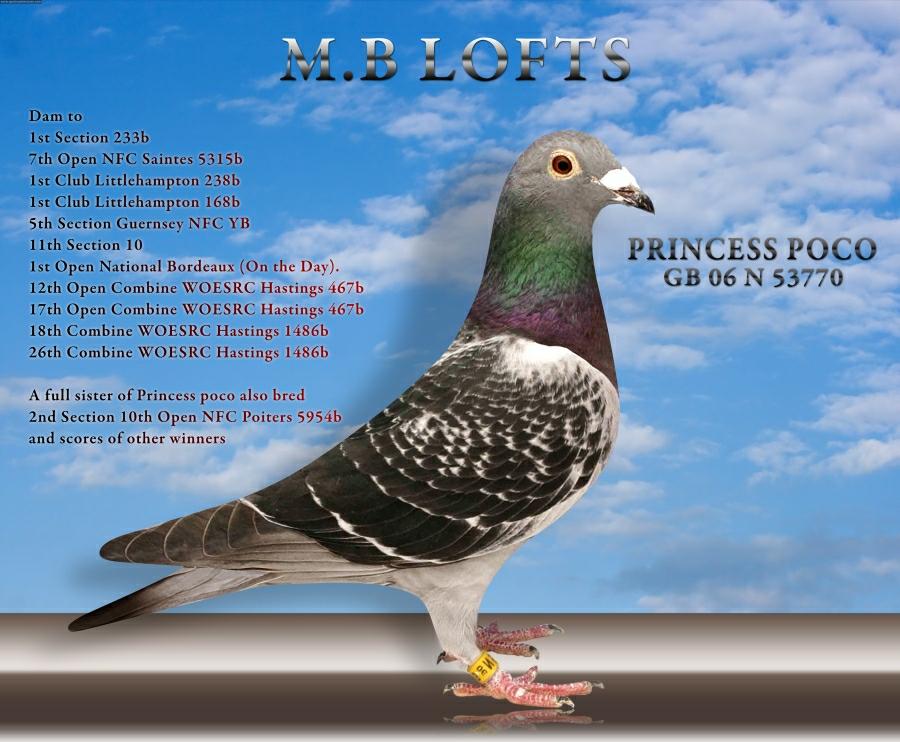 She is already the dam of:
1st Section 233b 7th Open NFC Saintes 5315b
1st Club Littlehampton 238b
1st Club Littlehampton 168b
5th Section Guernsey NFC YB
11th Section 101st Open National Bordeaux (On the Day).
12th Open Combine WOESRC Hastings 467b
17th Open Combine WOESRC Hastings 467b
18th Combine WOESRC Hastings 1486b
26th Combine WOESRC Hastings 1486b
A full sister of this hen also bred 2nd Section 10th Open NFC Poiters 5954b and scores of other winners for Brian Ferris, Bristol.
Sire Champion Matrix, sire and g-sire of winners direct from Stalone 1st Argenton, 14th Nat 6299b when paired to Patanegra, a daughter of Kably.
Dam Poco Dream Girl a super breeding hen bred from a son of Kleine Molenaar 1st Prov Acepigeon Marathon and son of 1st National Barcelona, the dam of Poco Dream Girl is a direct daughter of 1st National Barcelona 13,089b.